Siena Mattress Review
We receives advertising fees from some of the brands listed on the website.
We receives advertising fees from some of the brands listed on the website.
Full Disclosure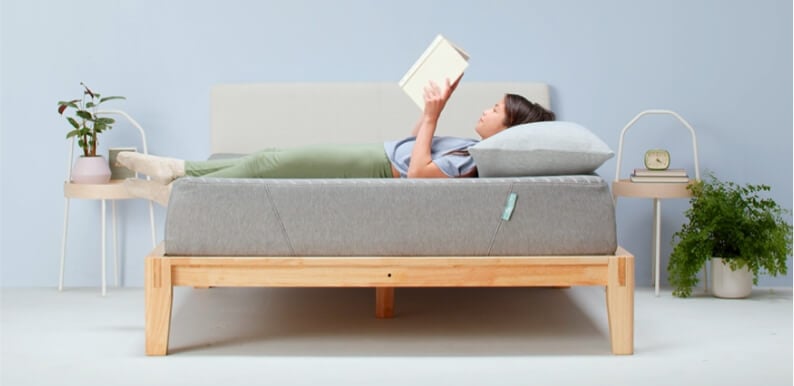 Memory foam mattress at a great price
An extended trial period (180 days)
Pros & Cons
Truly affordable
Balances comfort and support
Works for all sleeping styles
May be slightly firmer for light-weight side sleepers
Shop Now
Our Review
The Siena mattress brand is owned by Resident Home, the same company behind the ubiquitous Nectar and Dreamcloud mattresses. This is an all-foam mattress that interests individuals looking for a budget memory foam mattress online.
Ahead, this Siena mattress review covers everything you need to know about the Siena mattress. We'll answer the big questions from who should buy the Siena memory foam mattress to how it's built and its feel and firmness.
Siena Mattress Build and Quality
Thickness
The Siena memory foam mattress is a three-layer 10-inch tall bed. Generally speaking, 8"-12" is considered the standard mattress height. A 10" mattress like the Siena sits at the middle of this range, giving it a good balance of comfort, support and durability.
With this height profile, the Siena memory foam is a good mattress for most adults and those who want to avoid taller beds due to mobility issues.
Firmness
The Siena memory foam mattress falls between medium and medium-firm on the mattress firmness scale. To put it into perspective, we rated it 6.5 out of 10.
In the mattress world, mattresses in the medium to the medium-firm range are characterized by a balance between comfort (pressure relief) and support. While it has some sinkage, this mattress will most likely keep you lifted instead of letting you sink into the mattress.
For that reason, the Siena mattress is a good mattress for all sleeper types. So, whether you're looking for the best memory foam mattress for back, stomach, side or combination sleepers, you're more likely to find this mattress pretty accommodating.
In terms of weight, we think the Siena mattress will make a great bed for medium-petite (150 lbs) to average-weight (230 lbs) people.
People who weigh below 150 pounds, particularly side sleepers, may find it a bit firmer than they would prefer. But the good news is that all foam mattresses tend to get soft with time. On the other hand, people who weigh north of 250 pounds may find it much softer. While heavyweight side and back sleepers may get by with it, we don't think it has enough support to keep their backs happy.
Siena Mattress Construction
Cooling Blend Top Cover
Wrapping the three layers of the Siena mattress is a soft-touch gray cover made from a poly-blend material.
This cover is pretty basic, but it has a welcoming soft feel to the touch. Another likable aspect of this cover is its stretchy and breathable design. Overall, we think it makes the sleeping surface temperature neutral, which is a really good thing for an all-foam bed.
The Siena memory foam mattress cover is not removable. We appreciate it when the cover can be removed for washing. But we don't think this will be a big deal for most people, especially at its price tag.
Comfort Section
From the top, the Siena memory foam mattress construction starts with a dense memory foam layer. This is the primary comfort layer for this mattress. It molds to your shape and curves in response to your body heat and pressure to evenly distribute your weight across the sleeping surface. This comfort layer has the sinking sensation that you'd get from a traditional memory foam bed. However, we think it's a little bit more responsive, meaning that it will be relatively easier to switch between sleeping positions without the feeling of being stuck in damp sand.
Responsive Transition Layer
The second layer from the top is a 2" block of dense and responsive polyfoam. This transition layer acts as a buffer zone between the memory foam comfort layer and the firm support layer beneath it. Additionally, it boosts the amount of support you get from the first layer. At the bottom, this transition layer has an egg crate design. This design is popular with healthcare mattresses because it allows air to flow in and out of the mattress under your body, creating a cool sleeping surface.
Support System
On the bottom, the Siena memory foam mattress features a 5-inch thick support base. This layer is cut from a high-resilience polyurethane foam and acts as the foundation for the mattress. Most all-foam mattresses use high-density polyfoam for their bases because of its consistent firmness and indentation resistance. Thanks to these properties, this base is able to provide constant spine support and proper body alignment to the sleeper.