Nectar Mattress Review
We receives advertising fees from some of the brands listed on the website.
We receives advertising fees from some of the brands listed on the website.
Full Disclosure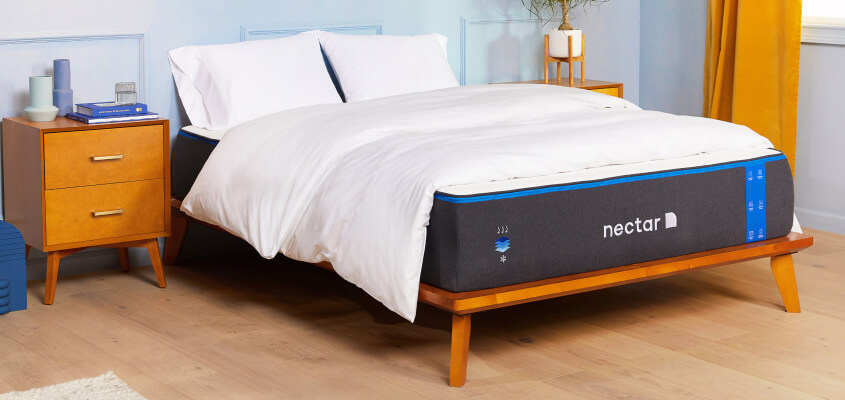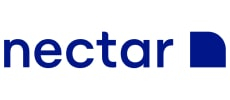 Buy now & pay later with Affirm
Extra long trial
Forever warranty
Pros & Cons
Great value
Has a notable cooling effect
Accommodates different sleeping positions
Capable of retaining some heat
Shop Now
Our Review
The original Nectar mattress is among the best-selling bed-in-a-box mattresses today- we bet you already know that. This is a mattress that you'll find everywhere, as it never lacks in any comparison list of the best memory foam mattresses in 2023.
Undeniably, the Nectar is quite cheap compared to most of its similarly sized competitors. But besides being a budget-friendly option, there must be another reason why it makes so many happy sleepers. For this Nectar mattress review, we say let's find out how this bed works from the inside.
Nectar mattress build and quality
Before digging into each of its layers, let's give you a brief overview of this mattress's thickness and firmness profiles and our thoughts on each.
Height
The Nectar mattress has a thickness of 12". We expect both lightweight and heavy individuals to feel comfortable throughout the expected lifespan of this mattress (5-7 years). Additionally, if you have trouble rolling into and out of a tall or short bed, we believe this mattress's height will help solve that issue.
Firmness
The Nectar mattress is a medium-firm mattress that places 6.5 on a 1-10 firmness scale. If you know something little about mattresses, you're probably aware that a mattress in this range tends to accommodate pretty much all sleeping positions. This is because such a mattress balances comfort and support, whether you prefer sleeping on your stomach, back, side, or a combination of these positions.
Nectar Mattress Construction
Cover
This mattress's cover consists of Tencel fabric quilted with memory foam. Tencel (a.k.a Lyocell) is an eco-friendly fiber known for being incredibly breathable and more absorbent than cotton. These are among other traits that will make this mattress a nice pick if you sleep hot and sweat a lot at night.
We appreciate that this cover is removable. However, note that Nectar recommends spot-cleaning it with a damp cloth instead of throwing it in your washer.
Comfort layer
The primary comfort layer is 2" thick, and it's made of gel-infused memory foam. This foam is engineered to respond to your body weight and heat and conform to your contours for pressure relief and balanced comfort. Additionally, it's infused with gel that adds to this mattress's cooling properties.
Hi-Core Memory FoamTransition layer
The Nectar mattress's transition layer is 4" thick and has a slightly denser feel than the first layer. It continues with the pressure-relieving properties of the comfort section. Its slightly firmer construction also prevents you from digging too deep into the mattress.
Support layer
This is a 6" poly foam that supports the top layers besides creating an even sleeping surface. Importantly, its high-density design also contributes to the durability of this mattress and its average edge support.
Trial, Return, and Warranty Policies
In our opinion, these 3 are the biggest benefits that you get with the Nectar mattress. Let's give you a glimpse of each.
Trial period
Nectar's trial period is among the longest in the mattress industry at the moment. This manufacturer allows you to try the mattress for 365 days (yes, that's a full year!) before making the final decision of whether to keep it. Note that most sellers on Amazon offer a 180-day trial period.
Forever Warranty
Nectar mattress's unbeatable trial period is followed by a 'Forever' warranty. This manufacturer promises to replace the mattress with a new one if it develops any workmanship and material flaws during the first 10 years. After 10 years, any flaws will be repaired at no cost on your side.
Return
Despite its year-long trial window, very few people (below 3% to be precise) return the mattress according to the available data. This is a reliable pointer for a mattress that meets most sleepers' needs. However, should you ever want to return the mattress at any point within the trial period, the return process should be relatively easy too. Note that Nectar recommends trying the mattress for at least 30 days before deciding to return it.
Returning the Nectar mattress starts by contacting Resident's customer service by filling this form. If the product meets the terms and conditions highlighted on the return page, you'll receive a full refund similar to the original payment.
What other reviewers say
We found it necessary to include the thoughts of other experts when making this Nectar mattress review. In line with our expectations, the Nectar mattress tops most online reviews of the best memory foam mattresses due to its excellent value, motion isolation, noise reduction, and overall durability.
A good number of review sites note that typical to memory foam mattresses, the Nectar tends to retain some heat after some time. However, most of them also agree that the cooling effects of the Tencel cover and gel-infusion technology are undeniable.
Conclusion
Overall, this is a mattress that we'd recommend without a second thought. Whether you're buying a memory foam bed for the first time or are replacing your worn-out one, we suggest that you give the Nectar a shot. Besides its construction, we are great fans of how this mattress balances comfort and support. We also like that this is a risk-free investment as its 365-day trial period, Forever warranty, and free return policies imply.