Puffy Lux Mattress Review
We receives advertising fees from some of the brands listed on the website.
We receives advertising fees from some of the brands listed on the website.
Full Disclosure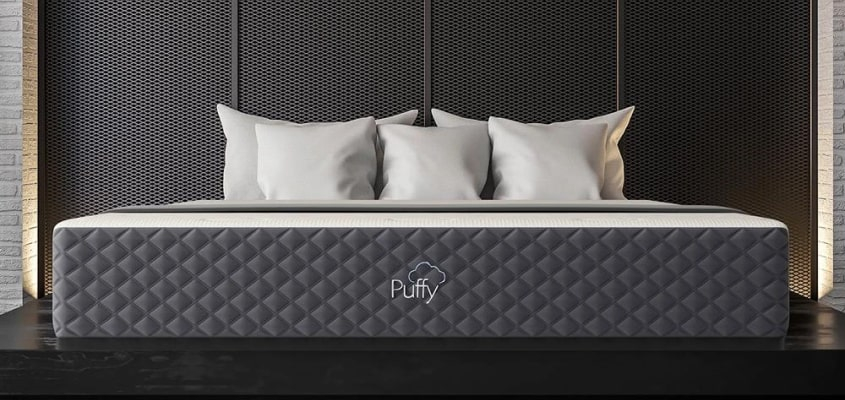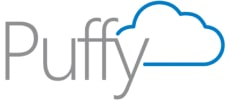 Interest-free financing with Klarna
Lifetime warranty & 101-night trial
Proudly made in the USA
Pros & Cons
Breathable foam regulates temperature
Has above-average edge support
Not the best for heavy individuals
Shop Now
Our Review
The Puffy Lux is probably the unique memory foam mattress of 2023 - and maybe of all time. The fact that this flagship bed has continued to appear in most lists of the best mattresses to buy online since its debut in 2017 speaks volumes about its overall quality.
In this Puffy Lux mattress review, we'll share all the information you need to decide whether this is the real deal for your bed set. We'll also give you our thought on how the different materials affect its performance and whether it's a good investment.
Puffy Lux Mattress Build and Quality
Let's have a quick overview of this mattress's height and firmness profiles to start us off.
Thickness
The Puffy Lux is an all-foam mattress with 4 individual layers whose thickness total 12 inches. This mattress is slightly taller than most standard beds. However, it's still within the range that most people can hop on and off easily without straining a muscle. The extra material also means that it will remain functional for a little longer than what an average 9"-11" mattress would.
Firmness
Getting the firmness right is worth gold when buying a mattress. A soft mattress offers cuddly comfort because the layers give in to your weight and pressure to let you sleep 'inside' the mattress. On the other hand, a firm bed pushes back more, so you kind of float on the mattress.
In our Puffy Lux review, we scored it a 5.5 out of 10, which is right around the middle of the firmness rating. This mattress is plush, and it excels more on hugging and contouring. But lightweight and average-weight individuals will experience a notable level of support too.
Generally, we think it will be a viable option for individuals who want a memory foam mattress with a true conforming sensation.
Puffy Lux Construction
Cover
Encasing the 4 layers of this mattress is a beautiful soft cover made of polyester blend. Puffy claims that this cover is stain resistant. So, you shouldn't worry about spills if you can't resist a glass of wine before bed. If anything, this cover is removable and safe to go in your washing machine.
Comfort layer
This mattress's comfort layer is a 1.5" layer of what Puffy calls Cooling Cloud foam. Despite its fancy name, we found that this layer captures the deep contour and support you'd get from quality memory foam. Worth noting, this foam has gel-infusion that effectively gives you a cooler sleeping surface by preventing temperature fluctuations.
Contour layer
Right beneath the top layer is another 1.5-inch layer of Body Adapting Dual Cloud foam. This memory foam is a sort of secondary comfort section. It reinforces the contourability and hugging feel of the primary comfort layer giving the sleeper deeper pressure relief.
Transition layer
Following the 4 inches of memory foam is another 2-inch proprietary poly foam that Puffy calls Climate Comfort. This layer feels slightly denser than the first 2, and it's there to ensure that you stay nicely cradled without sinking too far into the mattress. Another fundamental function of the transition layer is to transfer your weight smoothly onto the firm base.
Core support
The final layer is a 7-inch firm poly foam that focuses more on offering you the sturdy support that you need for a comfortable sleep. This base layer also gives shape to your mattress and helps in maintaining it throughout its usable lifespan.
Trial and Warranty Policy
Trial
After buying, Puffy will allow you to try this mattress for 101 nights with a 14-night mandatory break-in period. If you don't like it within the first 2 weeks, contact Puffy Customer Support team to start the free return process. In case you're wondering, Puffy will coordinate with you to arrange for pickup and donation of the mattress.
Warranty
The Lux comes with a limited lifetime warranty. Within this period, Puffy will repair any defects on the bed emanating from workmanship flaws or the quality of the material. At their discretion, Puffy may replace the entire mattress with a comparable model and size.
What other reviewers say
As we always do, we finalized this Puffy Lux review by analyzing what other mattress experts had to say about it. Most reviewers agree that the Lux is a great mattress, especially for memory foam lovers who are after a luxuriously plush bed. However, they also admit that at its position on the firmness scale, this mattress will interest individuals who weigh 250 lbs and below the most.
Conclusion
Generally, our team scored the Puffy Lux straight A's in almost all areas that constitute a great memory foam bed, including motion isolation, noise reduction, and pressure relief. We also found it to have above-average temperature management and edge support, which is great if you fear rolling off the bed at night.
Undeniably, we do wish that the Puffy Lux was slightly cheaper than it is right now. On the other hand, we can't deny that its pricing is proportional to the quality level that we expect from a modern American-made, Certipur-US certified memory foam mattress.